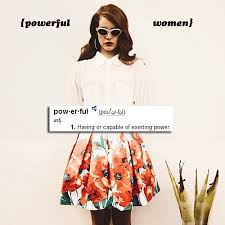 First Impressions. Your Most Powerful Accessory?  Your FACE!

As we move about in this high tech world, your face is the reason why people still fly thousands of miles for relationship building and for in-person meetings. Why? Because face-to-face business is paramount in establishing relationships and maximizing productivity.
Think about it; in business you may communicate with someone online for weeks, maybe even months before you actually meet them.
Once you do, it's critical to put your best self forward in order to solidify and enhance the initial impression.

It's important to feel confident in these physical relationships - so investing in your beauty persona is a wise move, not just for business,  but for every day communication.
Make a Statement! The Kasia Hair and Skin Health Experts…. suggest clients spend money on three main things; 1.) aesthetic/supportive shoes, 2.) fabulous underwear to feel powerful, 3.) hair color and skincare, with skincare and over-all hair style being at the top of that list.

When is the last time you replaced your face?
From the Head – UP!  It's your most powerful accessory. You use it every day – and our team is here to suggest the right natural products and services to keep your hair and skin looking its best!  Putting your best face forward holistically synergizes with your health, natural beauty, self-esteem and positive impressions to the world and who you uniquely are.
So the next time you think it's selfish to invest in your hair and skin, think harder because a healthy, glowing skin coupled with a great smile are more powerful than you realize.  It IS your PRESENSE that people connect to.
The Kasia team has

three price ranges to suite your fiscal needs. 

Contact us with any questions you may have.
Autumn Skin Care Tips: Renew & Recover
Slough off the old, and bring on the new! To start the fall season with refreshed skin, slough off the summer residue to start the fall season with refreshed skin.  1.)  Treat yourself to at least one good facial treatment to start the season polished and smooth.  2.) Maintain the benefits by doing a gentle exfoliation on a weekly basis with Kasia ReNew AHA + Vitamin C Cleanser.
Moisturize! As we exfoliate, the skin needs the nourishment put back in.  A basic moisturizer that contains vitamins A, C, and E, plus anti-oxidants are great.   These ingredients neutralize the damaging toxins from the sun, and can help prevent further damage when summer is over.   EnMoist and AgeLess are the perfect day and evening moisture option for anti-aging.
Use Sunscreen The use of sunscreen is a very important and is the main cause of aging skin. Don't skip this step!  Good Day Sunshine + Vitamin D Moisturizer is a great addition for your daily sun-care needs.
Internal - External Hydrate! Drinking at least 8 glasses of water per day will keep your skin moisturized and help eliminate toxins effectively. Have an extra glass of water for every glass of alcohol/cup of coffee you take to prevent possible dehydration. Try to get as much water as possible from fresh fruits and vegetables.
EAT to your beauty! Foods rich in Omega-3 essential fatty acids and antioxidants such as polyphones, Vitamins A, C and E can help reverse summer damage, prepare it for the
challenges it will face during winter and boost the skin's immune system while preserving its quality and restoring its natural glow.
A comprehensive skin care system can help protect your skin's existing defenses to prevent further damage. Antioxidants and broad-spectrum sunscreen ingredients help protect, while moisturizers help minimize the initial signs of aging.