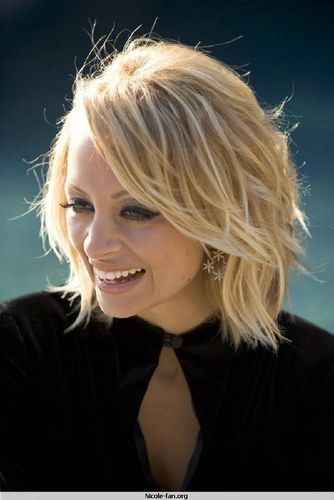 A great haircut can make a woman look and feel ten years younger – instantly! A great haircut can hide wrinkles ("it ok"...we understand secret motives), add body and life, define the jawline, and enhance cheekbones.
All-time Classy Hairstyle
A classic hairstyle is soft and feminine, sophisticated, and timeless.  A mid-length haircut for mature women is often best and age appropriate. Soft layers beautifully frame the face and add volume; the antidote to visually aged or thinning hair. Adding "bangs" may sound a little too scary – but done properly, they help cover age spots or wrinkles on the forehead that many women become sensitive to.
Variations of a medium length cut will compliment women differently.  For youthful looking hair with bounce, one must start with healthy hair.

Coloring to Lighten and Brighten'  Highlights can appropriately compliment your base color. Highlights (and lowlights!) are a key component to looking younger. I recommend having discussion with your stylist about the alternatives to dimension and placing highlights versus a  solid color – when done wrong or with a conventional/home hair color job - you can pull the hair dark which is unflattering and harsh, especially against mature skin.

Low Cost - Big Impact
The best approach is to apply a "spot foil" of glowing blonde or bronze to bring brightness to your skin tone.
The next time you visit your hair salon, be prepared to step out looking younger, feeling younger, and absolutely loving your new style.